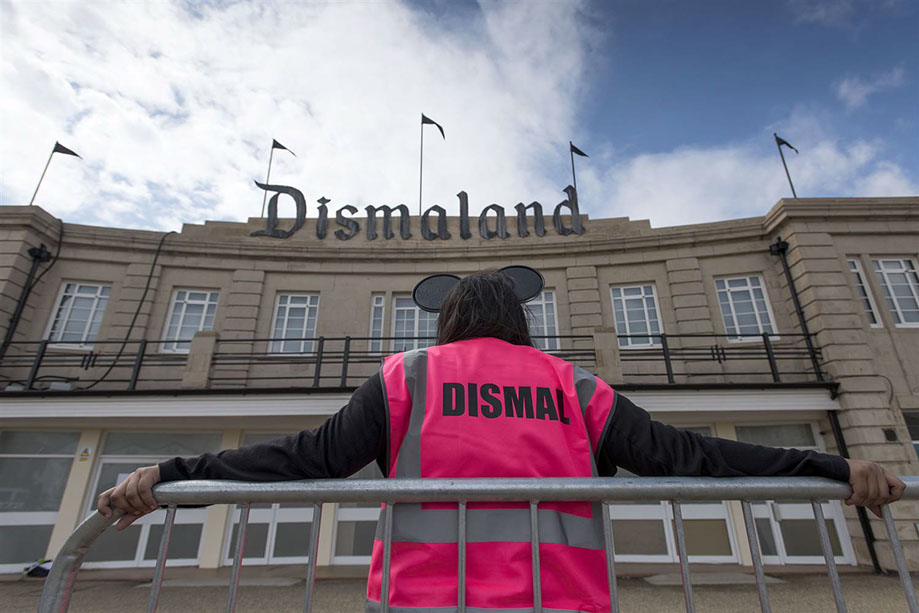 Banksy's Dismaland, 2015. - So what's hidden inside the walls of this derelict seaside resort? A demented assortment of bizarre and beautiful artworks from no less than 58 global artists including Damien Hirst, Jenny Holzer, Jimmy Cauty, Bill Barminski, Caitlin Cherry, Polly Morgan, Josh Keyes, Mike Ross, David Shrigley, Bäst, and Espo. Banksy is also showing 10 artworks of his own.
This is COLOSSAL
And you can't get in without entering through
Bill Barminski's cardboard security room installation.
remember... NO UNICORNS !